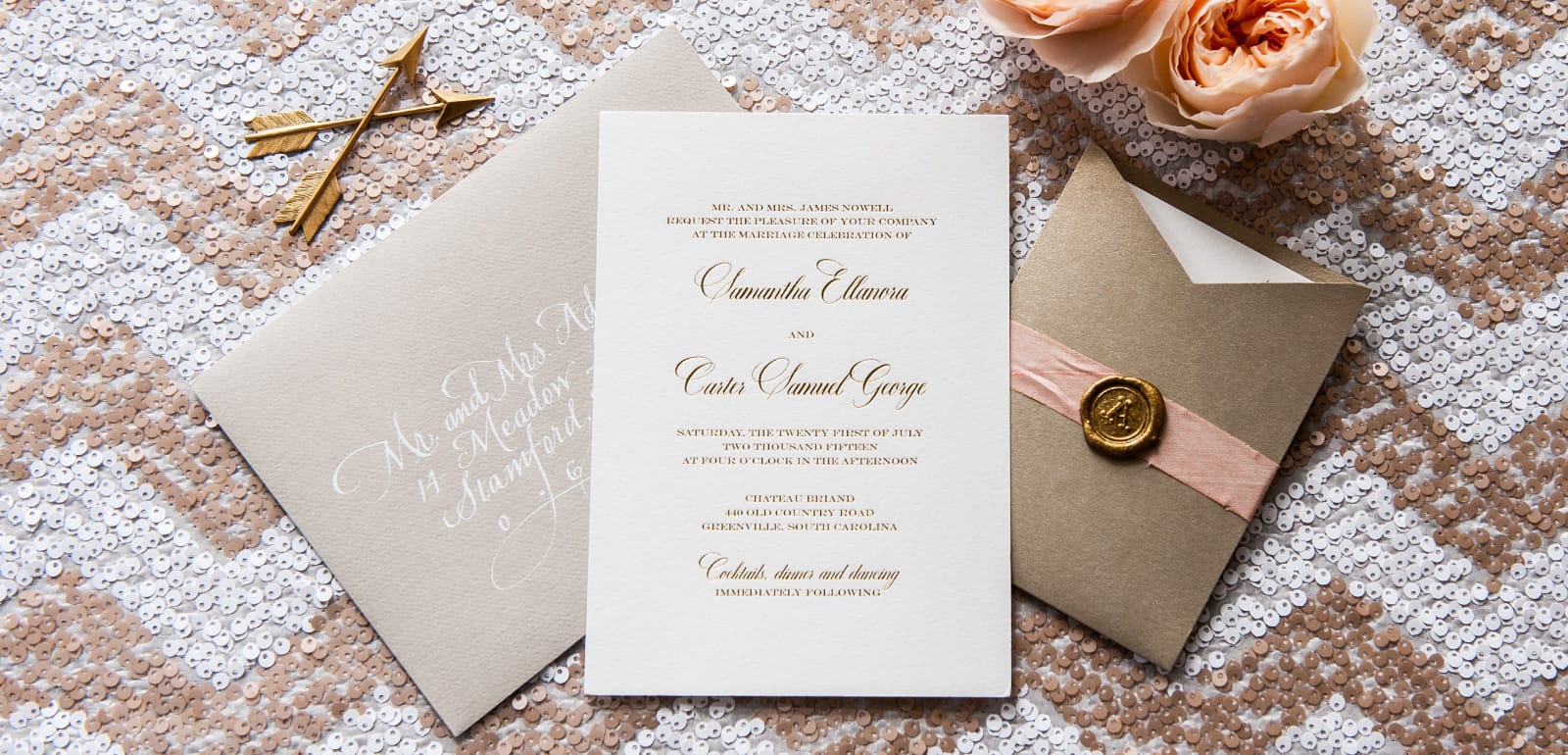 When brides and grooms come for consultations, and see a sea of ecru cards with black ink, and simple panels, sometimes they say, "Do you have anything more modern?"
The answer is YES!
Modern wedding invitations can be square and have foil stamping!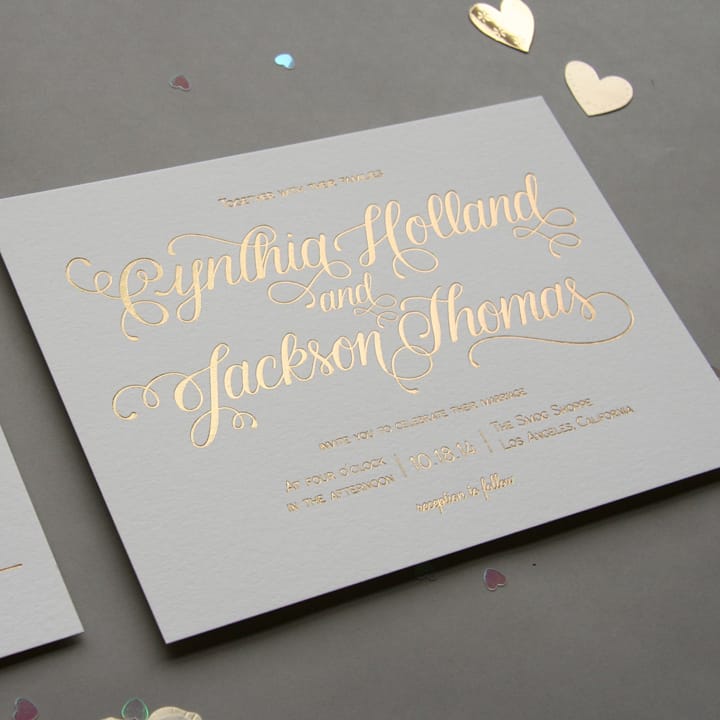 They can have watercolor designs and colored ink or even colored stock.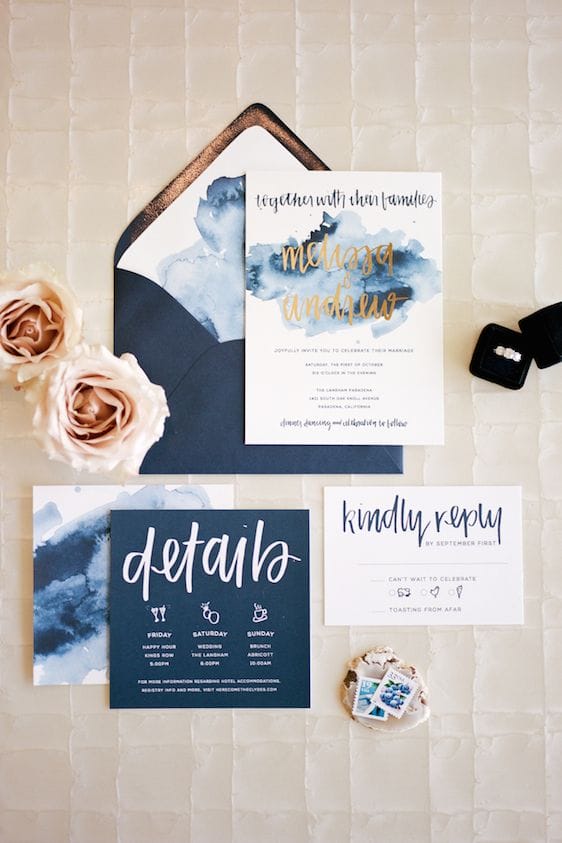 Sometimes they contain non-traditional wording…allowing the bride to have her professional title added…or referring to the parents of the bride and groom by first names.
All these options can make a simple wedding invitation more "today".
Some examples of little finishing touches that ramp up the personality of a wedding invitation would be to add a motif that reflects the venue. or a personalized crest paying homage to the couple.
Adding decorative accessories to a wedding ensemble, such as belly bands, tied cords or pockets, gives a simple multi card invitation a more cohesive look….and yes, it is MODERN!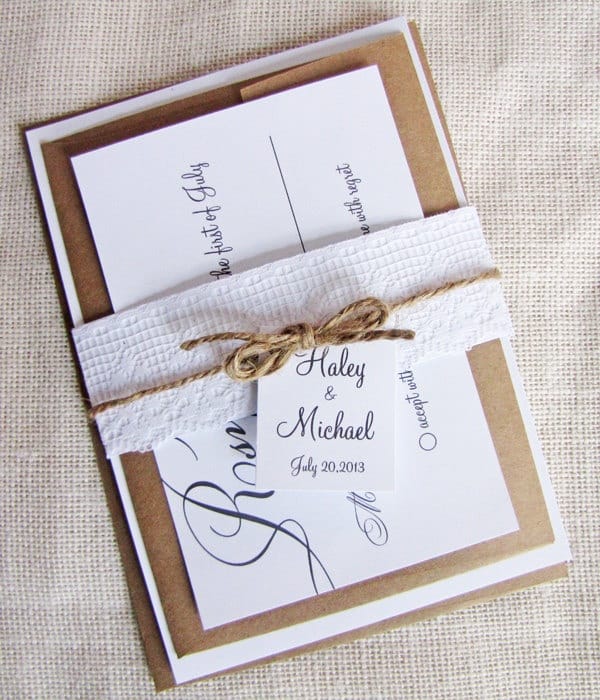 We find that most couples prefer that their printed invitations reflect their personalities and lifestyles. Rather than ask what is proper etiquette and socially acceptable, they seek to individuate and do what makes the most sense to them.
As a wedding invitation consultant, sometimes it comes down to a vote…with my opinion included. I watch in semi-silent amusement and go with the flow.