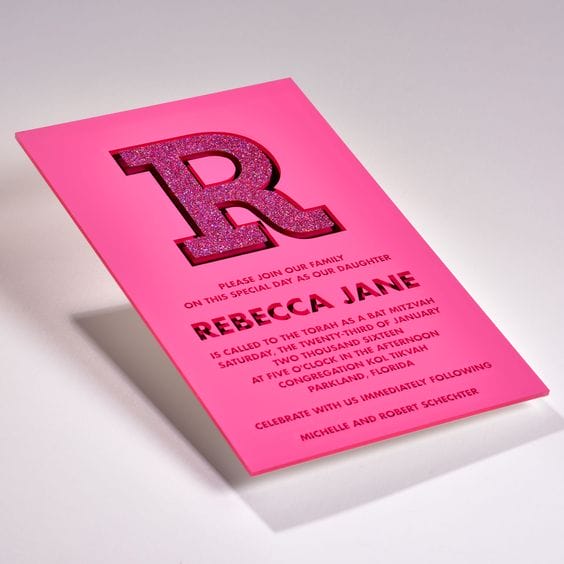 Each year as a new crop of Bar and Bat Mitzvah parents come in, we see a trend in the desire for heavy board invitations. We started doing 2 and 3 ply invitations regularly. Then the 5, 6 and 7 ply cards followed. Thick wood and heavy acrylic invitations were added to the mix. It is true that these invitations make a super big impact when guests receive them…but you must be savvy about the USPS (United States Postal Service).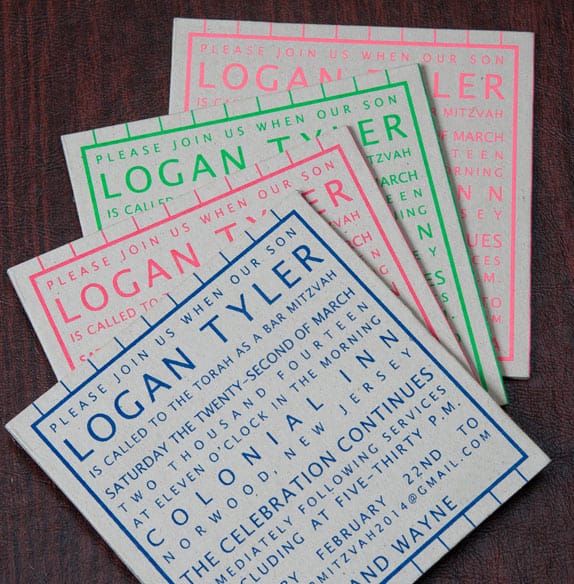 Here is what you need to know:
When an invitation is more than .25" thick, it is considered parcel post, and can take an extra week or even two to be delivered.
The postal rates depend on size, weight and rigidity.
Anything over 6.125" tall and 11" wide will be considered oversized.
First class postage begins at 49 cents an ounce currently, where large envelopes begin at 98 cents an ounce. If the invitation is rigid, the postage increases once more.
You will need more than one stamp to mail these thick invitations.
The post office will probably not have the right configuration of stamps with the proper values to make it easy for you.
Customers tell us that the new trend is for hosting families to hand deliver these substantial invitations to neighboring apartment buildings to avoid the mailing delay and to keep the envelopes clean.
If you are planning to mail an oversized, heavy invitation, we highly recommend beginning early, doing custom postage stamps to insure you have proper denominations, and taking a sample invitation to the post office to make sure your postage amount is correct. Do not put your invitations in a mail box….take them to the post office and ask for HAND CANCELING. (see our early blog on hand canceling.)
Be smart, be prepared, be on time and you will be happy.