This has been the year of the large invitation. Clients want BIG! A couple who comes in looking for something unique and bold, often finds that an oversized invitation does the trick.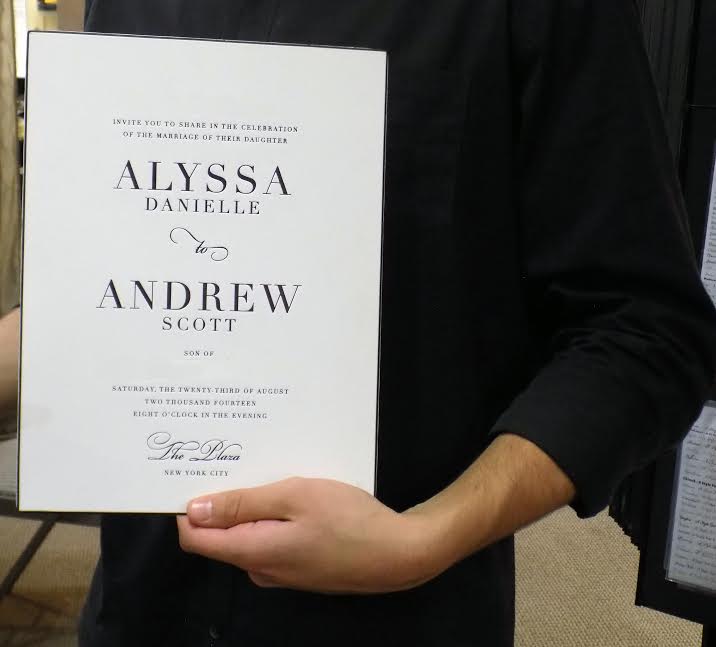 We did an iridescent green and black invitation that measures 8" by 10", and used a font that resembled that of the dollar for a boy who is a coin and rare bill collector.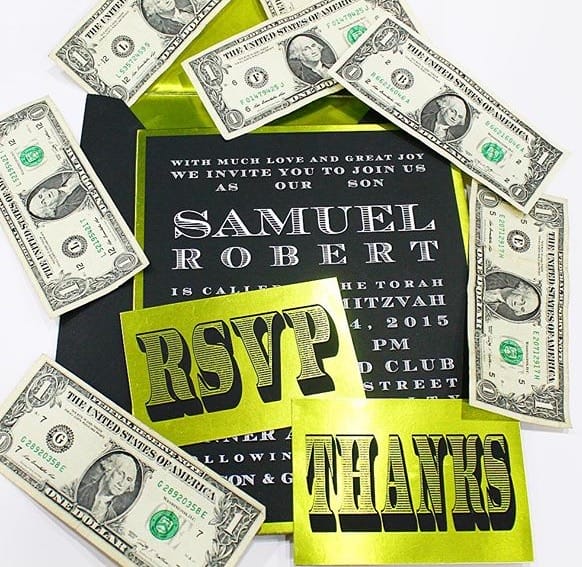 Gold and big is also in! A Brazilian bride informed us that bigger was also better in her native country, and after an exhaustive search acquiesced to a crane royalty size invitation in two languages.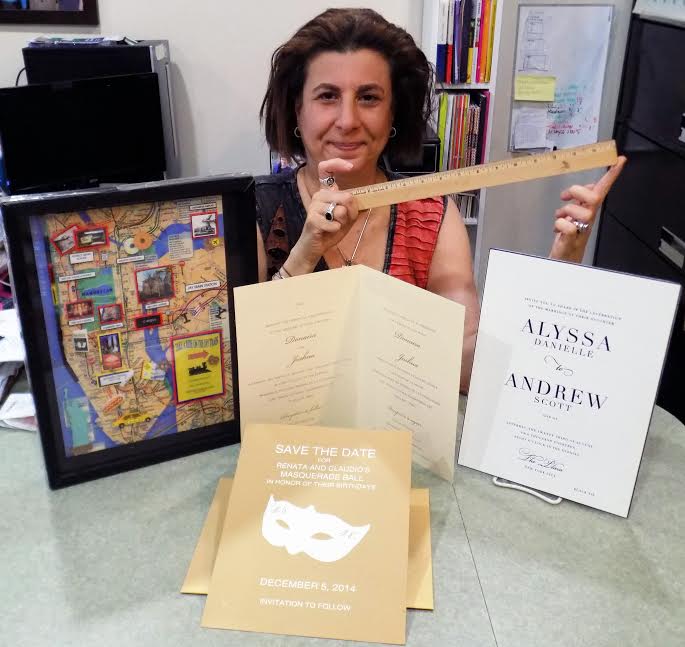 It is time to make a statement, and paper is the right vehicle. Don't be shy, say it BIG and get ready to party!